Why is that Mercedes blocking so much of the road through the station car park?

It's because it's the second car in a 1 car parking spot!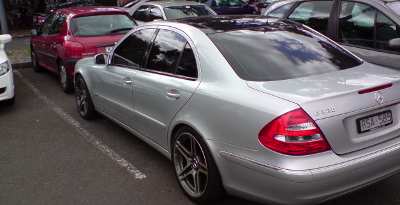 Here's a front view.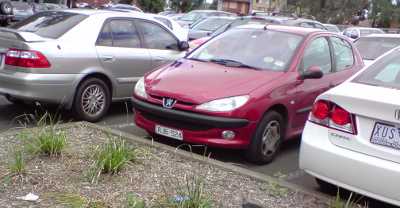 These were taken in the Coburg Station car park on Wednesday. The car park was about half empty, so the alternative to blocking part of the road and blocking in someone who was legally parked was to just park about 10 meters further away from the station.
Some people just shouldn't be driving.