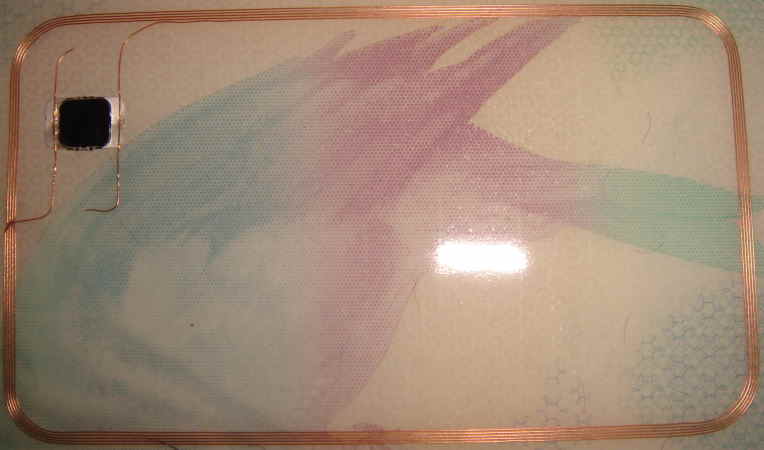 Above is the picture of the RFID device in my new UK passport. The outer wire loop is 72mm * 42mm which is by far the largest RFID device I've seen. It appears that they want the passport to be RFID readable from distances that are significantly greater than those which are typically used for store security RFID devices. I couldn't properly capture the text on the page which says "THIS PAGE IS RESERVED FOR OFFICIAL OBSERVATIONS, IF ANY". The plastic layer that protects the RFID device leaves a 3mm margin that could potentially be used for official observations. Assuming that they don't write in really small letters I guess this means that either they don't make official observations on the passports nowadays or that any such observations are stored electronically where the subject has no good way of discovering them and objecting.

Above is a picture of the front cover of my passport which shows the RFID logo. Both images have links to the full resolution pictures.
On Sunday I leave for a two week business trip to San Francisco, this will be my first trip with my new passport. I'm thinking of taking some aluminium foil to wrap around my passport when it's not being used. I don't expect to really gain any benefit from doing so, it's a matter of principle.