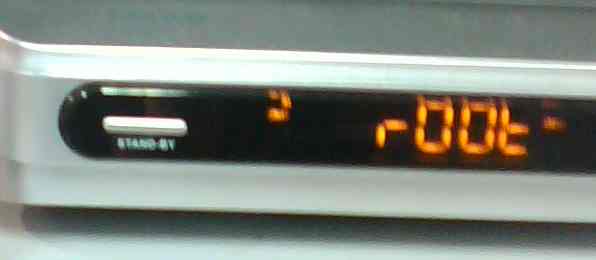 Above is a picture of a DVD player I saw on sale in Dick Smith Electronics [1] (a chain store that used to sell mostly electronics hobbyist gear but now mostly sells consumer electronics gear). I asked one of the staff why it said "root", tests revealed that the DVD caused any player to display "root" once it was inserted. The DVD in question was from the $2 box (the DVDs that didn't sell well at other stores) and for some reason had the string "root" in it's title (or some other field that gets picked up by the player).
I wonder if an ex-employee of a movie company is laughing about millions of DVD players all around the world saying "root".
Update: I've been told by private mail that "It means it's displaying the "root" menu. (As opposed to the title menu or any submenu's)" and "most just display 'menu' or similar". So apparently every time my DVD player says "menu" the new ones from Dick Smith will say "root" (I have yet to test this theory).